Sell more increasing the commitment of your leads within the sales process
Live Help Tool gives you tools to increase engagement with your potential customers, providing direct contact with sales agents, guiding them and increasing their commitment during the sales process.
The direct relationship between the salesperson and the customer using the tools Chat/Vídeo and Co-Browsing, facilitates an increase in sales, reduces dropouts during the purchase process and allows to answer leads in real time about any aspect of the purchase process.
Implementing Live Help Tool is quick and easy in any type of website, requires a little bandwidth, works on all devices (PC, Tablet, Mobile, etc.) and browsers and doesn´t require installation by the customer.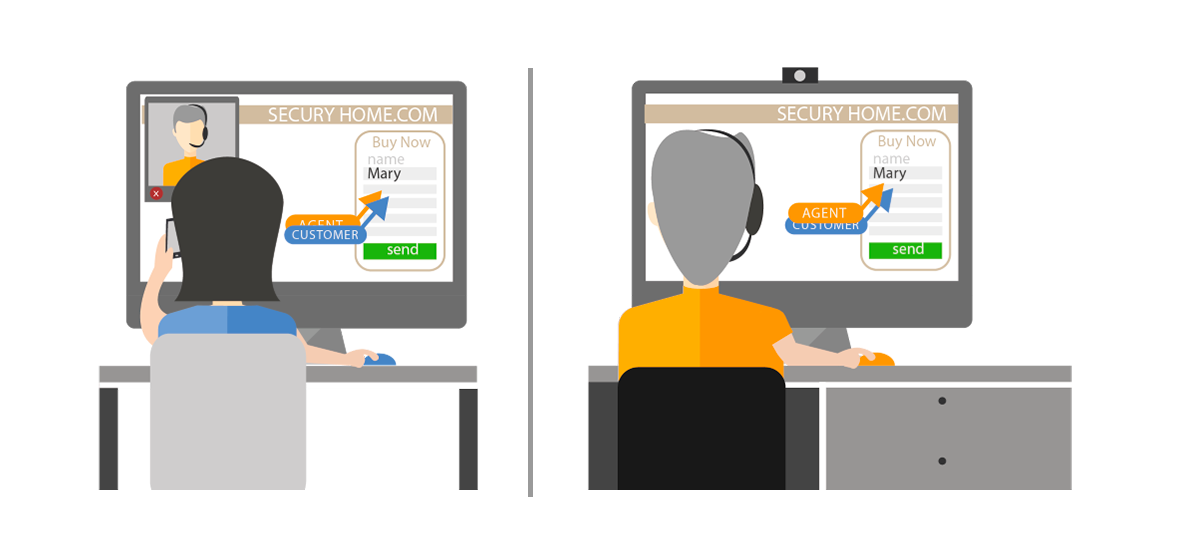 Delio Live Help Tool by Walmeric benefits:
Involve your leads: given the complicity perceived by a lead when they see your agents through the screen.
Improve user experience: increase the brand image perceived by your leads.
Guide your leads along the purchase: guide them through the sales process avoiding death time and dropouts.
Optimize calls: reduce time in calls management.
Video / Chat
Increase confidence through image
Click2Video adds a personalized treatment and the same level of service that your sales agents provide to your clients in an offline environment to the value that provides the immediacy of chat
With Click2Video a lead sees the entire time a commercial agent, increasing customer's engagement and thus increasing the chances of completing a sale.
The solution is simple and easy to use, and offers a high quality experience that makes it an ideal solution for B2C companies that want to customize the relationship and commitment of their customers in order to obtain a higher performance in conversion to sale and the average value of each of them.
READ MORE
Co-browsing
Increase commitment and sell more in less time.
Co Browsing allows sales agents to resolve leads' doubts faster, retain more customers in the sales funnel and, therefore, increase sales.
With Co-Browsing sales agents and customers share a browser window, so that, a sales agent can guide a customer at all time making a joint navigation and even interacting with the website in real time.
Send To (Co-Browsing)
Show slides
Project selected area
Remote Control
Shared contact forms
Co-browsing
Dual Cursors
Shared selected area
Security and Confidence
The confidentiality of customer data is guaranteed as the sales agent can only see the active window that is running the co-browsing and is unable to access the rest of the information (programs, open windows in browsers, other applications, etc.). Furthermore, they can leave the connection at any time.
READ MORE