Delio is the door sales possibilities in the online world
Delio is a Lead Management platform that provides you a with a complete Online Marketing and Sales suite. Delio offers an answer to the ROPO model, where all your potential customers get their information about your products and services online and buy them offline (by phone or visiting stores, offices, etc.)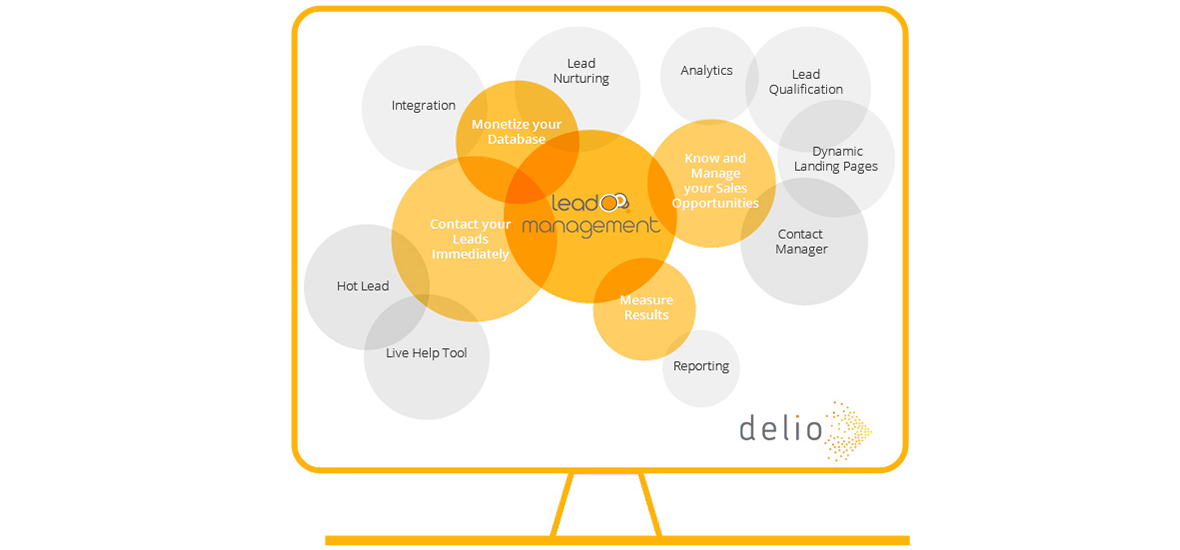 Delio Marketing Online & Sales Full Suite
Delio gives you the most advanced technological solution for managing leads, given that it allows you to customize and process them in real time. With services such as Tracking 360º and Web Analytics you can get a lot of information about the behavior of your leads while they take a look at your products. You can qualify that information effectively through Email Marketing, surveys or calls. Delio allows you to create your own landing pages with a powerful editor or easily A/B tests to see what works best. And all the information you collect from your leads will be available and ready to use in one place: the Contact Manager.
Delio also allows you to make your databases profitable by Cross Selling and Upselling. You can automate communication's processes with customers, loading external databases or logging into your current CRM. Furthermore, the possibility of contacting your leads immediately (Call Me Now, Call Me Back, Click2Video…) will increase your opportunities of selling.
Finally, Delio allows you to control the most important aspects of your campaigns through an intuitive and fully customizable Dashboard.
See how, as soon as you start to use Delio, you'll be saying "Hello sales!"