Learn how set up Cross Selling and Upselling campaigns.
Your client databases are a posible source of new sales, via Upselling and Cross Selling.
A technology like the one offered by Delio allows you to set up, in an easy and cost-efficient way, this type of campaigns.
You can decide how to contact your clients and test different campaign variations so see which one has better sales conversion rates.
An intuitive and customizable reporting system will make taking the best decisions for future campaigns easy.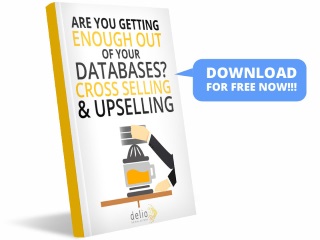 Find out everything you need to begin making the most of your client databases, starting today implementing them into your small business to make a big difference to your bottom line.
Learn how to have a Lead management platform that is really easy to understand what works and what doesn't works in your campaigns, that It allows You to take the best decisions to engage your leads and boost Your sales.
This post is also available in: ES
---